Go to: ALP Scots Music Group Castle Music ETC Index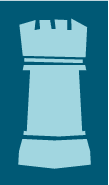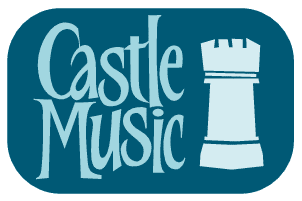 Castle Music produce scores for sale all over the world. These score ranged from very small editions to print runs of thousands. They wanted a cost-efficient way of improving the scores visually and give a recognisible "look" to their overall output.
I designed a new logo for the company based upon a chess-piece (the castle), and a logotype, both of which would become their trademark images. I then designed a page which included these logos and a background. The titles and composers of each new piece would then be printed on top of the score cover, for small runs using the office laser printer, for larger runs at the printing stage. Each publication would now have the same look, but achieved at the most efficent way production-wise and cost-wise.
A selection of 'blank' sheets could be printed in different colours, according to the type of publication, but using the same basic design
---